Sustainable construction and architecture
Building Green Copenhagen is an annual event in Forum, Copenhagen with more than 8000 visitors, 130 speakers and 150 exhibitors. It is a meeting point for stakeholders in the construction industry.
The event allows you to network with inspiring and visionary speakers – both national and international as well as other professionals in the industry. The conference stages and seminars allow you to listen and share visions within energy efficient and sustainable construction.
Join us 2-3 November 2022
Get inspiration and the latest knowledge on sustainable construction
During the two days, you can experience an extensive program with inspiring speakers and interesting debates, and you can be inspired by innovative solutions for green construction. You get the latest knowledge on sustainable construction and architecture.
Experience sustainable solutions in construction
Building Green is also a platform for sustainable products to the construction industry, and you can experience a huge exhibition, where you can see the latest within sustainable construction. More than 150 companies are ready to showcase their sustainable products and to inspire you with green solutions. You can e.g. experience certifications, roof and façade solutions, solar cells, timber materials, modular products, acoustics solutions, and a lot more.
Accelerate sustainable construction with the industry
At Building Green, you will meet all parts of the construction industry for inspiration and knowledge sharing in order to boost green construction. You can e.g. share experiences with architects, contractors, entrepreneurs, city planners and others with an interest in sustainable construction and architecture. You will become a part of a huge sustainable community that will work to accelerate sustainable construction and architecture.
Previous speakers at Building Green
Thomas Rau
Founder and director, RAU
Chris Precht
Founder, Studio Precht
Dorte Mandrup
Founder & Creative Director, Dorte Mandrup Arkitekter
Michael Green
Principal & Architect, Michael Green Architecture
Prof. Dr. Michael Braungart
Scientific Director, EPEA International Umweltforschung, Cradle to Cradle
Dan Stubbergaard
Architect & Founder, Cobe
Andrew Waugh
Partner & Founder, Waught Thistleton Architects
Mette Skjold
Partner & CEO, SLA
Jan Gehl
Professor emeritus & Founder, Gehl Architects
Signe Kongebro
Global Design Director, Urbanism and Landscape/Partner, Henning Larsen Architects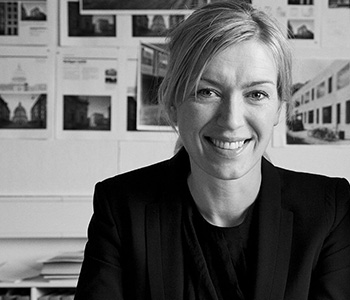 Mette Tony
Founding Partner, Praksis Arkitekter
Julien De Smedt
Founder & Director, JDS/Julien De Smedt Architects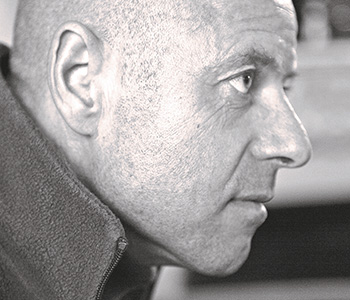 Wolfgang Frey
Architect & Chairman, Frey Group
Kasper Guldager Jensen
Co-owner & Founder, 3XN/GXN
Connie Hedegaard
Former EU Commissioner & Minister in Denmark
Kim Herforth Nielsen
Founder, Partner & Creative Director, 3XN
Anders Lendager
Architect, Founder & CEO, Lendager Group
Flemming Rafn Thomsen
Founding Partner, Tredje Natur
Steven Cantor
Landscape Architect & CEO, ZinCo Denmark
Tine Hegli
Senior Architect March, Snøhetta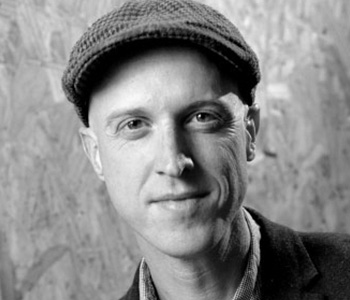 Jason Roberts
Originator, Better Block Project
Gianluca Racana
Director, Zaha Hadid
Ellen van Loon
OMA Partner
Chris Trott
Partner & Sustainability Manager, Foster+Partners
Kristian Skovbakke Villadsen
Partner and Director, Gehl Architects
Martha Lewis
Head of Materials & Architect, Henning Larsen Architects
Be sure to get the latest news and invitations for important events
Sign up for our newsletter



news
What's in it for you?
You get an update on sustainable construction and architecture
You will be inspired by sustainable frontrunners to a different approach to sustainable construction and architecture
You will learn about sustainable materials and you get hands-on knowledge for material choices
You will get an update on sustainable trends in construction
You can experience the latest sustainable solutions and products from more than 150 companies
You can network and share experiences with all parts of the construction industry
Ticket and sign up
You can participate for free in Building Green Copenhagen. Get your free ticket here og show it when you arrive at the venue.
Venue
Forum
Julius Thomsens Plads 1
1925 Frederiksberg
Opening hours
Wednesday 2 November: 9.00-17.00
Thursdag 3 November: 9.00-17.00
COVID-19 restrictions
We follow the mandatory restrictions and guidelines from the authorities. We pay closely attention to the development in restrictions. Read more about events and possible restrictions here.
Student attendance at Building Green
In order to give the exhibitors the opportunity to easily meet the target group they expect at Building Green, we have the following guidelines: To participate as a student, you must be minimm 18 years old and the a student on a relevant education on the last year. If you have questions, you are more than welcome to contact us on info@buildinggreen.eu or 35253545