Build in Wood
The sustainable arguments for wood construction are many. The construction industry is one of the biggest contributors to the negative climate impact and building in wood can save us a lot of carbon emission. Then why don't we use more wood? The biggest challenges are the lack of knowledge and hands-on experiences. Political and legal matters also make it more difficult, time consuming and expensive to choose wood and timber solutions.
Let's change that! At Build in Wood hundreds of stakeholders, practitioners and politicians will gather to discuss and improve the potential of building with wood. Join us to share knowledge and overcome the challenges together in order to ultimately build more in wood.
We will be back with a new event in Copenhagen 18-19 May 2021. We hope to see you!
Open Call – share your ideas with us
Do you have suggestions for the 2021 program? Do you have expert knowledge, or can you suggest an expert or a case that needs to be highlighted at Build in Wood? We are looking for the most relevant topics and inspiring stories both in Denmark and the rest of the world. We appreciate all types of input.
Share your ideas with us before 7 November.
Be inspired by visionary projects and learn from other's experiences
During the 2 days, you can experience international wood and timber experts and hear about the most visionary projects. In collaboration with stakeholders in the industry, the program is carefully tailored to architects, engineers, entrepreneurs, estate developers and suppliers and other representatives in the industry.
You will get inspiration from visionary projects with wood as the central component and get inspired by innovative methods and approaches. We have also made sure that you can learn from others in the industry and their experiences – both successful and less successful.
Speakers 2020
Construct your own event – choose between 4 different tracks
You can customize your experience and get in-depth with the themes that interest you the most. In 2020, you could choose between 4 different tracks:
TRACK 1: Fire Performance in Loadbearing Structures
Fire regulations vary in the Scandinavian countries, which results in a different approach for building high with loadbearing wood structures. Sweden and Norway already have several finished buildings to experience from, but they have differences in their fire regulations. What can Denmark learn from our neighbours? What is status quo on the ongoing initiatives to push the acceptance of using more wood in the building industry forward? And what is next on the agenda concerning fire regulations?
TRACK 2: Architectural Value
Wood can save the climate, but can wood also make us become happier human beings? Replacing concrete and steel with wood is an important key to CO2-reduction in construction. However, the technical and environmental discourses tend to ignore that wood as a material has numerous additional qualities for the users. On this track, you will be presented to 3 opinions to how wood can and should act as an architectural driver.
TRACK 3: Economics of Wood
When the construction sector has limited experience with timber buildings, there can be many perceived risks. These can both be real and unreal. They result in uncertainty throughout the sector, and high prices when tendering competitively. With greater experience, risk can be managed and reduced, leading to a better economy. This track will look at how risks can be minimized, and competitive timber solutions can be developed drawing on experiences from Europe and Denmark.
TRACK 4: Acoustics
Sound is the most challenging issue to solve in relation to wooden buildings, and one of the few things measured in the actual building, and it is difficult to correct afterwards. This track will present experiences and examples with different solutions and end with a discussion whether we should adapt Nordic sound limits, which will enable us to copy solutions instead of inventing new, prolonging the sustainable conversion of buildings.
Get facts and in-depth knowledge
At Build in Wood, you will get a fact-based overview of the latest research, politics and experiences with wood so far. Through inspiring frontrunners from all over the world, you get actual and specific knowledge about wood construction and you get introduced to the typical challenges and the ways to overcome those.
Join debates about wood and politics
The program also includes several exciting debates on wood and wood in construction. You can join the debates and hear the opinions of key stakeholders and politicians about the future of wood in construction.
What's in it for you?
• Inspiration for using more wood in constructions
• Fact-based overview of the existing knowledge about wood construction
• Learn new ways and methods for buildings in wood
• Specific knowledge about the climate impact of wood
• Practical examples and cases that prepare you for building in wood
• The existing and latest data and research in relation to wood
• Networking, community and partnership opportunities in the construction industry
• Some of the solutions to challenges in the wood industry
Partners & Exhibitors 2020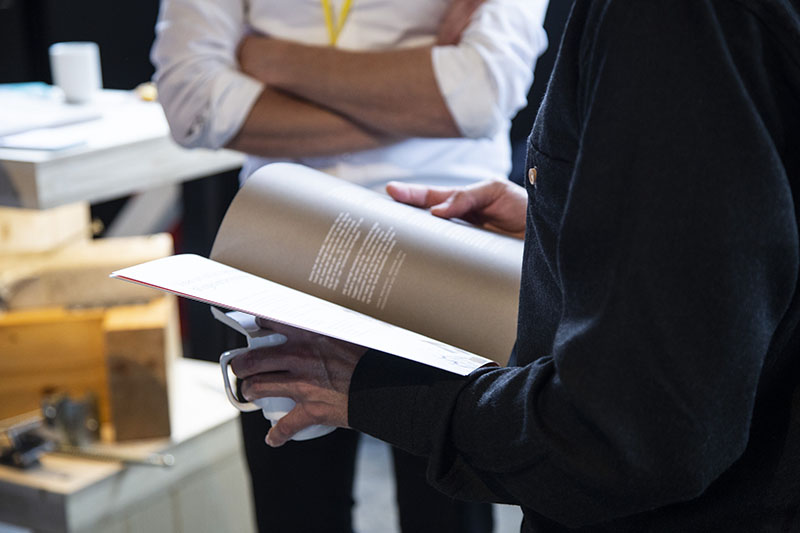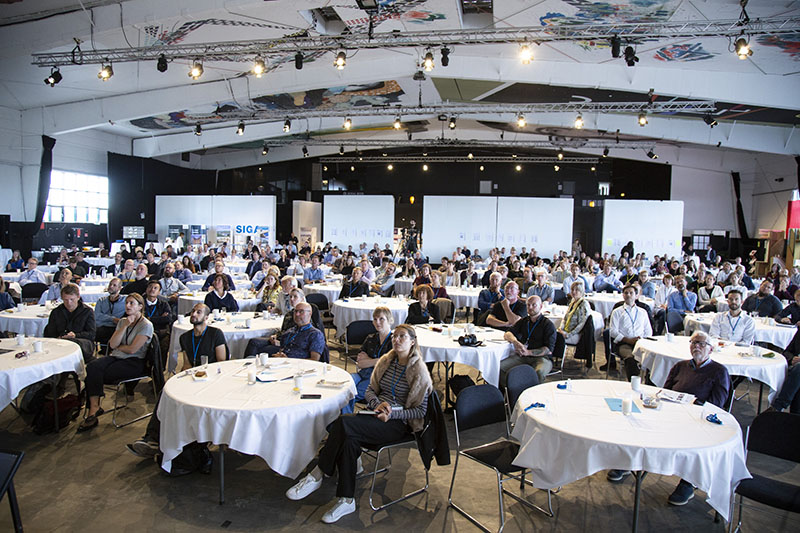 "CF Møller has 140,000 m2 of wood constructions in Sweden, Norway and Great Britain under construction and in pipeline. We are strongly committed to timber construction, and are actively working to transfer our foreign experience to Denmark, in cooperation with Denmark's leading knowledge institutions. We support Build in Wood and see it as an excellent way to promote the development of sustainable construction in Denmark. "

"At Træinformation we are looking forward to experiencing increased interest in the use of wood in construction, we notice the demand on our instructions. It is nice that several keyplayers now take the issue in consideration so the good arguments and experiences regarding the use of wood in construction are now known by a broader circle through several initiatives such as this Building Green event – Build in Wood. We can meet, network and share experiences with many differents groups in the building procedure, therefore we have engaged in this event."
Participants 2020
ADEME | Ag5 Arkitekter | Albjerg & Buchardt arkitekter | Alex Poulsen Arkitekter | Alexandra Instituttet | ARCnordic | Arkitektfirma A/S Hune & Elkjær | Arkitektgruppen i Malmö | Arkitema Architects | Arne elkjær | B+L | BBP Arkitekter | Biobased Trading | Blumer-Lehmann | BNS | Building Network | BURNBLOCK | Byggeri København | C. F. Møller | CBI Danmark | Christensen & Co. | Cobe | Copenhagen Capacity | Copenhagen School of Design and Technology | COWI | Dissing+Weitling | Dorte Mandrup Arkitekter | DTU Byg | DTU CAS Bygherre | EASV | Echinus | EFFEKT | EgeConsult | EIT Climate-KIC | Embassy of Latvia | Entasis | Friis & Moltke | Friis Andersen Arkitekter | Frøslev Træ | Gladsaxe Kommune | Gottlieb Paludan Architects | GXN Innovation | GXN | HedeDanmark | Henning Larsen Architects | Hjalmar Wennerth | Holdbar | Holmsgaard a/s Rådgivende Ingeniører | JAJA Architects | James Hardie Denmark | Janum Arkitekter | JJW ARKITEKTER | Johannes Torpe Studios Denmark | KAB | KADK | KANT arkitekter | KEA – Københavns Erhvervsakademi | Keflico | KHR Arkitekter | Kilden & Hindby | KLH Massivholz | Københavns Kommune | Lamilux Nordic | Lars Gitz architects | Lilleheden | Link Arkitektur | Mayr-Melnhof Holz Holding | Metsä Wood | Mikkelsen Arkitekter | MOE | Moelven Danmark | NCC Danmark | Newsec | Næstved Kommune | Nøhr & Sigsgaard | Orbicon|WSP | Over Byen Arkitekter | Papiruld Danmark | PensionDanmark | Per Aarsleff | Praksis Arkitekter | purpose@heart | Rambøll | Realdania By & Byg | Rockwool | RUBOW arkitekter | Saint-Gobain Denmark | Schmidt Hammer Lassen Architects | Sophienberg | Tampere University | Teknos | The Permanent Representation of Denmark to the EU | Thornton Tomasetti | Træ- og Møbelindustrien | Tyréns | UCL Erhvervsakademi og Professionshøjskole | Vandkunsten | VELUX | Wingårdhs arkitektkontor | Wood Shapers | Woodfiber | ZÜBLIN Timber | Årstiderne Arkitekter
Do you have any questions?
Photo: James Dow / Patkau Architects