SEE YOU IN MAY 2020
27 & 28 May Build in Wood will gather hundreds og #timbernerds for a successful third edition in Docken Copenhagen 2020. Networking and knowledge sharing between participants, partners and exhibitors will make changes in the industry. To the worldwide timber nerds: See you in 2020!
FOCUS AREAS
Build in Wood takes you through key areas related to wood construction. This year our main themes span from architecture, healthy buildings, economy, fire security, durability to sustainability. In collaboration with key stakeholders in the industry, the program is carefully tailored to architects, engineers, entrepreneurs, estate developers and suppliers.
JOIN US AT BUILD IN WOOD
The use of wood in construction projects is gaining popularity around the world, including Denmark. On May 27 & 28 2020, we gather the building industry to discuss the potential of building with wood. Get inspired, meet new people and bring back insights to your partners and colleagues!
MEET FRONTRUNNERS
The conference Build in Wood is packed with debates and lectures including frontrunners from Denmark, Norway, Sweden, Austria, Germany and Canada. Sign up to our newsletter if you wish the latest updates.
Photo: James Dow / Patkau Architects
Get #timbernerd news
– sign up for the newsletter
Speakers 2019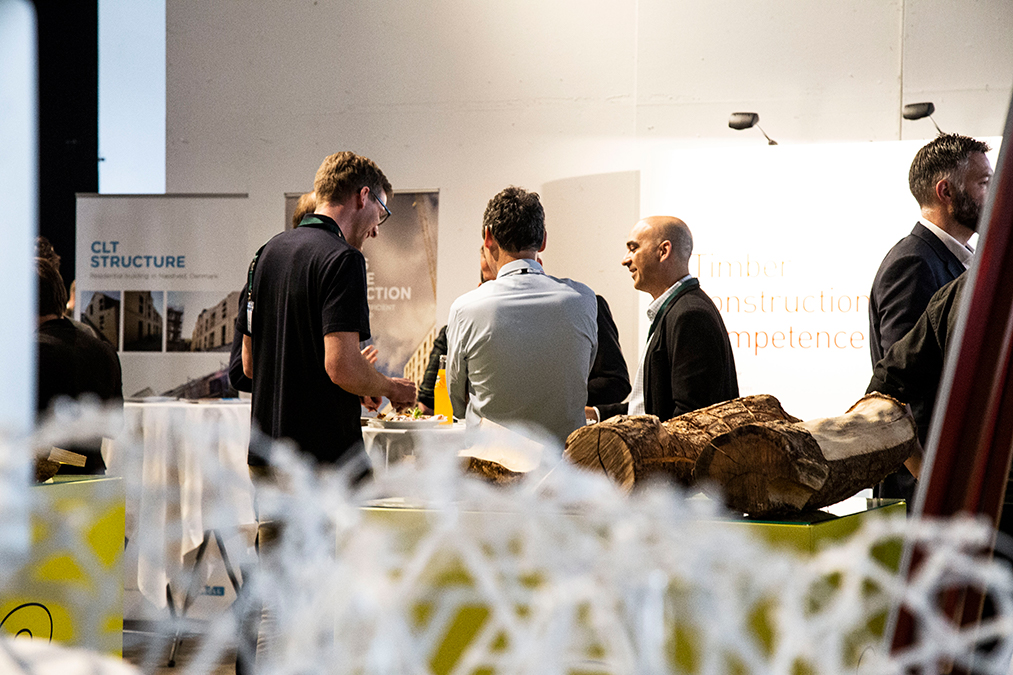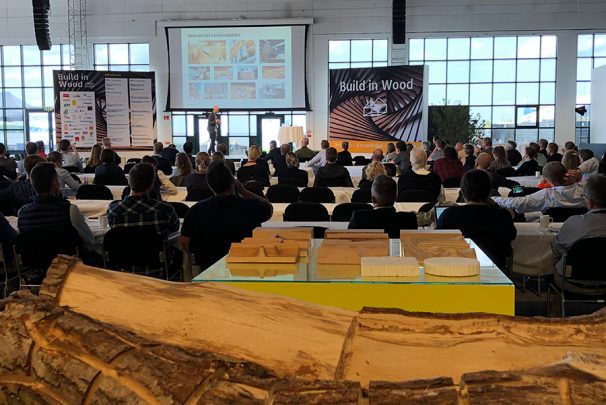 "CF Møller has 140,000 m2 of wood constructions in Sweden, Norway and Great Britain under construction and in pipeline. We are strongly committed to timber construction, and are actively working to transfer our foreign experience to Denmark, in cooperation with Denmark's leading knowledge institutions. We support Build in Wood and sees it as an excellent way to promote the development of sustainable construction in Denmark. "

"At Træinformation we are looking forward to experiencing increased interest in the use of wood in construction, we notice the demand on our instructions. It is nice that several keyplayers now take the issue in consideration so the good arguments and experiences regarding the use of wood in construction are now known by a broader circle through several initiatives such as this Building Green confenrence – Build in Wood. We can meet, network and share experiences with many differents groups in the building procedure, therefore we have engaged in this event."
Secure your seat today
Price: Get your ticket of 3.999.- DKK.
Registration: You can call Kasper Hansen at +45 2297 1400 or send your registration by e-mail kasper.hansen@insightevents.dk
Invoice and confirmation of your registration will be submitted upon registration.
The price includes catering both days (coffee/tea, fruit/cake and lunch as well as any network reception with food and drink).
All mentioned prices are excl. VAT.
Read our privacy policy here.
Group Discount: It is possible to register 3+ entries for the conference and get a discount. Contact Kasper Hansen through phone or mail for more information.
Cancellation: Cancellation must be made by mail. If canceled up to 14 days before the event, a fee of 10% will be withheld. Should cancellation be made less than 14 days prior to the event, 50% will be withheld and, if canceled later than 2 days before the date of the event, full price will be paid. If you are prevented yourself, you also have the opportunity to transfer your participation to a colleague.
Build in Wood takes place in "Docken" located on Færgehavnsvej 35, 2150 Nordhavn
Kulturkajen Docken is located at Nordhavnen on Østerbro in Copenhagen – with terrace and beach directly next to Øresund. Docken has since 2006 been used as a raw industrial venue.
How to get there? Bus 27 departs at Østerport Station and arrives in Nordhavn where the dock is located. Bus 27 stops on Færgehavnsvej / Baltikavej just outside Docken. The bus runs 2-4 times an hour at varying times. By bike the transport to Kulturkajen Docken is easy and only takes 5 minutes from Nordhavn Station. It is a 15 minutes walk from Nordhavn Station. If you prefer to walk just follow the road to the large red-white PFA building.
Docken has free parking for up to 200 cars.