Speakers 2018
Heidi Sørensen has been working more than 20 years in politics, government and NGOs and knows the field of environment, environmental policy and the environmental movement well. She has achieved experience, knowledge and strategic skills as a leader and ability to negotiate on high levels.
Work experience: Member of Parliament for The Socialist Left Party (SV), Deputy Minister of the Environment, Member of Parliament, Manager of own company (Grønt Lys AS), President of The Norwegian Society for the Conservation of the Nature and Chairman of Nature and Youth.
Education: Norwegian Business School
Heidi Sørensen, Director, City of Oslo Climate Department, Oslo Municipality.
Michael Braungart is the founder and scientific CEO of EPEA Internationale Umweltforschung, an international environmental research and consulting institute headquartered in Hamburg; and is also Professor of Process Engineering at the University of Applied Sciences (Fachhochschule Nordostniedersachsen) in Suderburg, Germany.
Work Experince: McDonough Braungart Design Chemistry, Environmental Protection Encouragement Agency (EPEA), Greenpeace International, Chemistry Department at Konstanz, Germany.
Education: Engineer at Konstanz, Darmstadt, Hannover, and Zurich Universities.
Dr. Prof. Michael Braungart, Leuphana University Lüneburg, EPEA Institute – The Cradle of Cradle to Cradle
Anna Graaf has been Director of Sustainability at White Arkitekter since 2012. "Working for sustainable development is part of who we are. We continue to develop our practice and our projects based on the United Nations' Global Goals and Global Compact."

Work experience:  Environmental Consultant at White Arkitekter,Technical and Enviromental at Armatec,  Engineer at Ecole Polytechnique Fédérale de Lausanne.
Education: Chalmers University of Technology
Anna Graaf, Partner & Director of Sustainability, White Arkitekter
Jakob is Partner and Head of Henning Larsen's Sustainability Engineering and Landscape Design department that develops solutions within sustainable design. In addition to a background as a civil engineer and Ph.D., Jakob is both LEED and WELL accredited as well as DGNB certified auditor specialized in healthy, sustainable and energy efficient design.
Work Experience: Henning Larsen Arkitekter, Lecturer at Technical University of Denmark, Lecturer at The Royal Danish Academy of Fine Arts – Schools of Architecture, Design and Conservation
Education: Technical University of Denmark
Jakob Strømann-Andersen, Partner, Head of Sustainability Engineering & Landscape Design, Henning Larsen Arkitekter
Arne Myklestad is head of the urban design team, and has been involved in urbanism projects in Larvik, Asker and Hamburg. Arne got his BREEAM-NOR professional accreditation in 2012, and works primarily with architectural competitions and large-scale feasibility studies.
Work experience: Dark Arkitekter, Various Architects, Denton Corker Marshall, Shark Arkitekter
Education: London Metropolitan University, Kunstakademiets Arkitektskole
Arne Myklestad, CEO & Partner, Dark Arkitekter
Julien De Smedt is the founder and director of JDS Architects based in Brussels, Copenhagen, Stockholm and Shanghai. A designer and architect whose work is internationally spread, Julien's commitment to the exploration of new architectural models and programs has helped re-energize the contemporary architecture discussion.
Work Experience: Curator of Brussels Design Talents, Professor at KTH, Judge for the European Conference of Leading Architects 2008, CPH ADD 07 – Architecture & Design Days, Member of CopenhagenX Advisory Board, Co-founder of PLOT, OMA/Rem Koolhaas.
Education: The Bartlett, Superior Architecture Institute Saint Luc
Julien De Smedt, Founder & Director, JDS Architects.
Nicolai is a very skilled architect who is particularly famous for his commercial setting, innovative mindset and urban mentality. Nicolai has over 20 years of experience as an architect, with special expertise in urbanization and urban development. Because of this he is sought after as lecturer. Nicolai is also Chairman of the jury for "Cityprisen".
Work experience: Adviory Board Menber at Urban Jungle AS, Board Mamber at RS Skandinavia AS, Architect at Lund + Slaatto Srkitekter As, Architects at Muller + Reimann Architekten.
Education: Bergen School of Architecture
Nicolai Riise, Architect MNAL, CEO & Partner, Mad AS
Tina Saaby has been city architect in Copenhagen since 2010. In her role as city architect, she is the municipality's adviser in architectural issues in the development of the city's rooms and buildings, plans and strategies.
Work experience: External Examiner at The Royal Danish Academy of Fine Arts – Schools of Architecture, Design and Conservation and CPH University, Roskilde University, Owner at witraz arkitekter, Architectural Association, Architect at Hou & Partnere, Architect at Skaarup & Jensen.
Education: The Royal Danish Academy of Fine Arts – Schools of Architecture, Design and Conservation, School of Architecture in Aarhus
Tina Saaby, City Architect, Copenhagen Municipality
Kirsten has been Senior Associate since 2016 and former director at Waugh Thistleton Architects for 6 years. She was project architect for 2 Award Winning projects and other projects including restaurants, synagogues and mixed-use developments.
Work experience: Director at Waugh Thistelton Architects, Partner at Haggart MacLeod Architects, Eger Architects, Mole Architects, AEM Architects, CSL Associates
Education: Aarhus School of Architecture
Kirsten Haggart, Senior Associate, Thistelton Architects
Harald Vaagaasar Nikolaisen is Managing Director of Statsbygg. Harald is a graduate engineer in mechanical engineering from NTNU from 1986 to 1991 and holds a master's degree in project and business management from BI.
Work experience: Chairman at Nye Veier AS, President Purenet at European public real estate network, Director at Baneservice & Jenbaneverket, Head of Project Control at Norsk Hydro and more.
Education: Norwegian University og Science and Technology (NTNU, BI Norwegian Business School.
Harald Vaagaasar Nikolaisen, Managing Director, Statsbygg – Head Office
Offentlige anskaffelser – Det viktigste verktøy for klimaøytrale offentlige bygg?
2 av 3 offentlige bygganskaffelser har ikke miljøambisjoner utover minimumskravet i regelverket. Difis kriterieveiviser for bærekraftige anskaffelser og veiledning om livssykluskostnader er nyttige verktøy for mer energieffektive og klimanøytrale bygg.
Dominique Sellier, Seniorrådgiver, Direktoratet for forvaltning og ikt (Difi)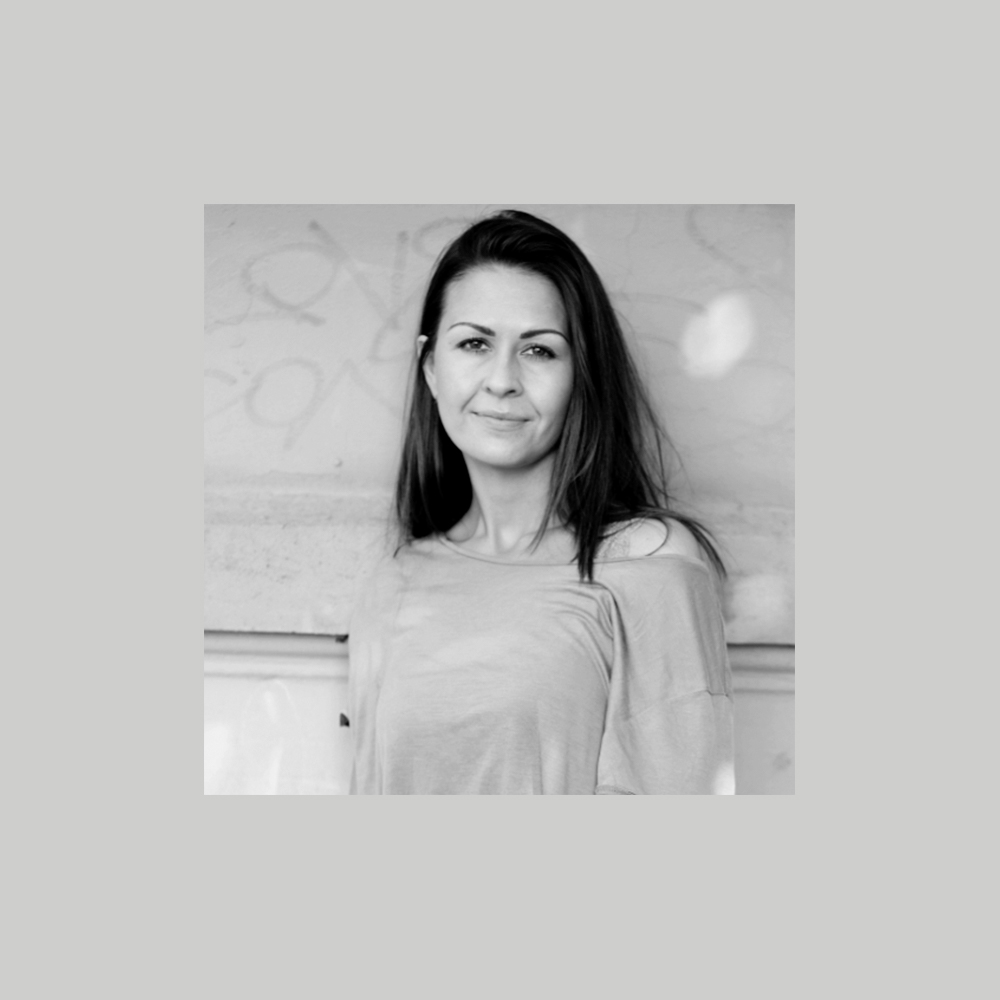 Oslo – From smart to sustainable city
Silje Bareksten, Head of Smart City, Oslo Business Region
Et tak for miljøet
Taket er huset femte, men ofte glemte fasade. Fremtidens bygg krever større utnyttelse av takarealet. Dette gir eiendomsutviklere og arkitekter spennende muligheter. Men hvordan kan en god takløsning ikke bare være verdifull for byggets identitet og bokvalitet, men også for miljøet? Den norske takprodusenten Protan er en norsk pioner innen sirkulærøkonomi og miljøvennlige produkter og løsninger. Frank Utheim vil fortelle mer om hva som skal til for at drømmen om multifunksjonelle, miljøvennlige og blågrønne urbane tak kan gå i oppfyllelse.
Frank Utheim, Salgsdirektør, Protan AS